At the end of your day, or as a 'wake-up' call, need to unwind? Make use of the hotel's fitness center, a perfect beginning or end to any day.
Situated within the hotels premises is our fully equipped, air-conditioned Fitness Studio that is the ideal and perfect place to work out, de-stress and relax. It is complimentary for our guests and is guaranteed to leave you feeling revived and rejuvenated.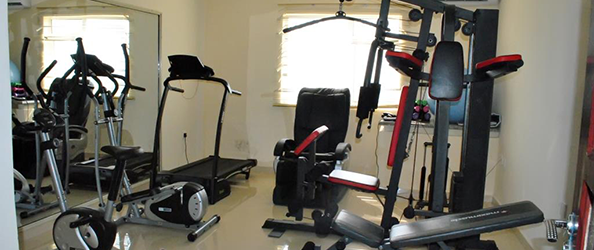 For more information Contact Us.